Garage Door Springs
Back To Our Services
You can find out what repairs you need to have made to your garage door by hiring "Garage Door Repair Bloomingdale" to provide you with an evaluation. We check the inside and outside of your doors to find any areas that may be in need of repairs. Your springs are an important feature of your garage door and this is why our service technicians always thoroughly inspect them. Our expert teams of service technicians receive professional training and can handle the repairs of any type of garage door. When they are looking at the springs of your doors, they are capable of determining the condition of your springs. They can become dangerous if they are not handled with care. This is why we suggest that you only allow our trained professionals to make the necessary spring repairs.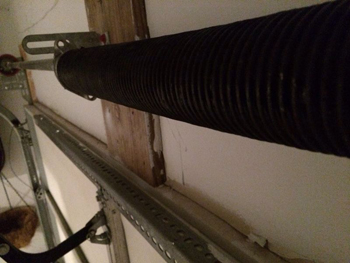 One Stop Repair Service
Garage Door Repair Bloomingdale handles a variety of garage door service issues. It is always best that you contact us to take care of your service needs immediately. If you recognize problems with your doors and do not do anything to address the issue, you may be putting yourself in harm's way, unnecessarily. Instead, consider calling us to give you the help you need. We can handle your repairs, maintenance and installation. You don't have to go all over looking for the services that we offer to you in one location. When we take care of your spring repair needs, we are also able to help you avoid the chance of not being able to use your garage. If the springs suddenly break, your doors will no longer work. We always respond quickly to requests for service. There is never a long wait between the time you request our services and one of our service professionals actually arrive. Being dependable helps us in maintaining our reputation. Our services are preferred because of the value of what we offer our customers. We want you to be our next satisfied customer, so call us now for your garage door needs.